Well... after some long nights and a few 'sculpting only' days (sorry for neglecting you vacuume and washing machine) I have finished my competition entry. I didn't really end up taking WIP pictures as promised, just one of the armature and then some of the finished sculpt, so I'm thinking I'll have to get into something else today since I only have 2 more days left of holidays.
I am really into furring animals at the moment and have some dusty pink faux fur laying in a tub in the studio. There's also brown, black and white too but I'd really like to use the pink.
Then there's Judith who I have attacked with an Exacto-knife and cleaned most of her face off.
What to do, what to do...
... sketches up later today!
Edited at 1:29pm to add:

I'm feeling some inspiration!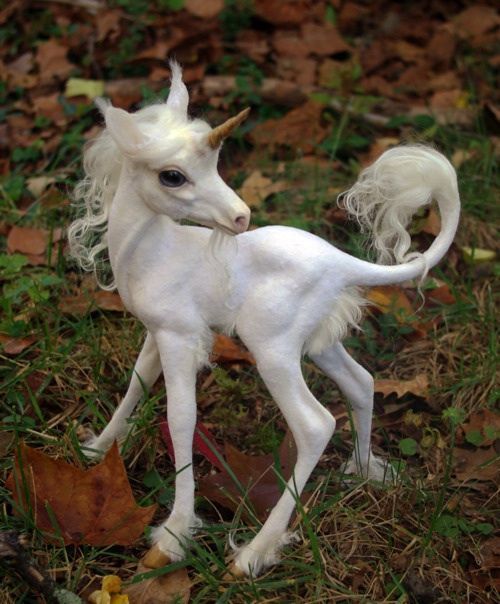 (http://www.funny-potato.com/blog/wp-content/uploads/2011/03/baby-unicorn.jpg)
(http://www.deviantart.com/download/118252493/Taxidermy_Unicorn_Foal_4_by_Indigo_Ocean.jpg)